People wearing face masks at work
Just when employers thought it was relatively safe to get back in the water, the Delta variant SARS-CoV-2 turned the tide with an intense wave of new COVID-19 cases.
Delta, now the dominant COVID strain, is highly contagious and accounts for at least 80% of the new cases in the U.S.
Vaccine and testing requirements for state employees 
In an effort to decrease the spread of COVID-19, numerous state governors have put vaccine and testing requirements in place for government employees. As reported in The Hill, in California, "All state workers will need to be fully vaccinated or undergo testing at least once a week starting Sept. 30. For health care workers, the option for testing will apply only to those with religious or medical reasons for not receiving the vaccine."
More than 60 school districts, including four county offices of education, along with major aerospace companies, co-working spaces, international airports, and small business owners have adopted Primary.Health's COVID-19 rapid testing program. Primary is also working with the California State Legislature to provide the rapid antigen testing platform for the Assembly, Senate members and their staff. Currently, due to a significant increase in positive COVID-19 cases, bi-weekly testing at the Capitol is required.
Employers want to reopen and stay open: Rapid antigen testing plays an important role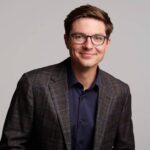 "With the Delta variant spreading across the U.S., public and private sector employers, schools and communities have turned to rapid antigen testing as an effective, affordable, non-disruptive preventive measure that protects employees and customers. While we have made great progress with vaccinations, the pandemic is not over, but with regular testing, companies can resume business operations with a certain level of confidence that extremely contagious variants or complacency will not bring down their operations."
As reported by Harvard Business Review, "While few employers (18%) were performing employee COVID-19 testing last spring, many will take another look at testing given the Delta variant. Antigen tests are now readily available, the cost is modest, and results are available in real time."
Antigen based tests are convenient, affordable, easily self-administered and they provide results within 15 minutes
According to the CDC, "Antigen tests are an effective tool to help employers prevent the spread of COVID-19 in the workplace. Antigen tests, when used for screening employees in non-healthcare workplaces, can detect current infection before an employee enters the workplace or returns to work."
Workplace safety protocols for large and small businesses
COVID-19 safety protocols were enacted early on in the pandemic but, with only 50% of the populace fully vaccinated, and Delta on a rampage, businesses are once again evaluating their onsite workplace strategy. The question is, what more can they do to increase the safety of the workplace, not only for their employees, but also for their clients, vendors, guests and, by extension, families and the general public?
A comprehensive workplace safety plan includes workplace sanitation, personal protective equipment (PPE), vaccination protocols and employee COVID-19 testing. Primary.Health is helping to manage employee testing with an affordable, convenient, rapid testing platform that doesn't require additional staffing. PPE providers, such as ProjectN95, have become national clearinghouses for PPE and test kits and are committed to meeting demand.
Workplace Sanitation
Increased spacing between workstations
Increased ventilation
Diligent and frequent cleaning and disinfecting protocols for all common high-touch surfaces including restrooms, kitchen and break rooms, door handles, office equipment, and drinking fountains
Hand washing stations
Personal protective equipment (PPE) and sanitation supplies
Masks
Gloves
Face shields
Hand sanitizer (at least 60% alcohol)
Disinfecting wipes
Antibacterial soap and disposable towels
Proactive measures to prevent the spread of COVID-19
Post signage that clearly communicates workplace safety protocols, both inside the workplace, and before entry into the workplace. Specify if there are masks, social distancing, vaccination or testing requirements. Include signs in multiple languages as needed. The CDC has signage resources available to print to support COVID-19 recommendations.
Rapid antigen testing is an effective way to prevent the spread of COVID-19 in the workplace. Employers can set up weekly, or biweekly employee COVID-19 testing programs for symptomatic and asymptomatic workers and can extend testing to family members as well to increase peace of mind.
Encourage employees to practice daily health checks (temperature or symptom evaluation.) Employees who feel unwell, have symptoms of COVID-19, have a sick family member or roommate at home, or think they may have been exposed to someone with COVID-19 should immediately notify their supervisor and stay home.
Businesses and organizations need adaptable, efficient and easy to use employee COVID-19 testing management software 
Whether it is testing a few employees a week or managing a large employee roster, Primary.Health provides turnkey, rapid antigen testing programs for employers so that they can keep their businesses, both large and small, up and running safely. Our platform is streamlined, automated and affordable and is designed to make testing simple, easy and effective.
When used as part of a regular screening regimen, rapid testing can facilitate a safer approach to the reopening of businesses across the country, a shared goal to help the economy stabilize after periods of lockdown, reduced operations and the ups and downs of the COVID-19 pandemic rollercoaster.
What about COVID-19 vaccines?
Primary.Health is the software solution for more than 500 vaccination sites. Our web-based platform enables organizations to quickly register participants, schedule appointments, arrange for easy on-site check-in and check-out, and exchange data between labs and state databases, with automated reporting and patient notification. We simplify, organize, and automate vaccine rollout to ensure fast, efficient, and cost-effective programs designed to meet the unique needs of each community.
COVID-19, the common cold and the flu have similar signs and symptoms
According to the Mayo Clinic, "COVID-19, the common cold, seasonal allergies and the flu have many similar signs and symptoms." The implications of having allergies or the flu are far less significant than the implications of having COVID-19 which requires isolation, and, in addition to health concerns, is likely to result in missed work, lost productivity and loss of income. As we head into the cold and flu season, Primary.Health is also prepared to help facilitate rapid testing for Flu A/B, RSV and strep with the aim of ruling out COVID-19 to maintain trust, peace of mind and continuity in the workplace.
Primary.Health's COVID-19 testing programs for employers have been integral to helping businesses promote a safer, in-person work environment with convenient, reliable, and affordable on-site and at-home testing options. Our software platform is serving to increase COVID-19 screening in the workplace, thus facilitating the ability of businesses to remain operational, protect and retain their employees, and support economic recovery.